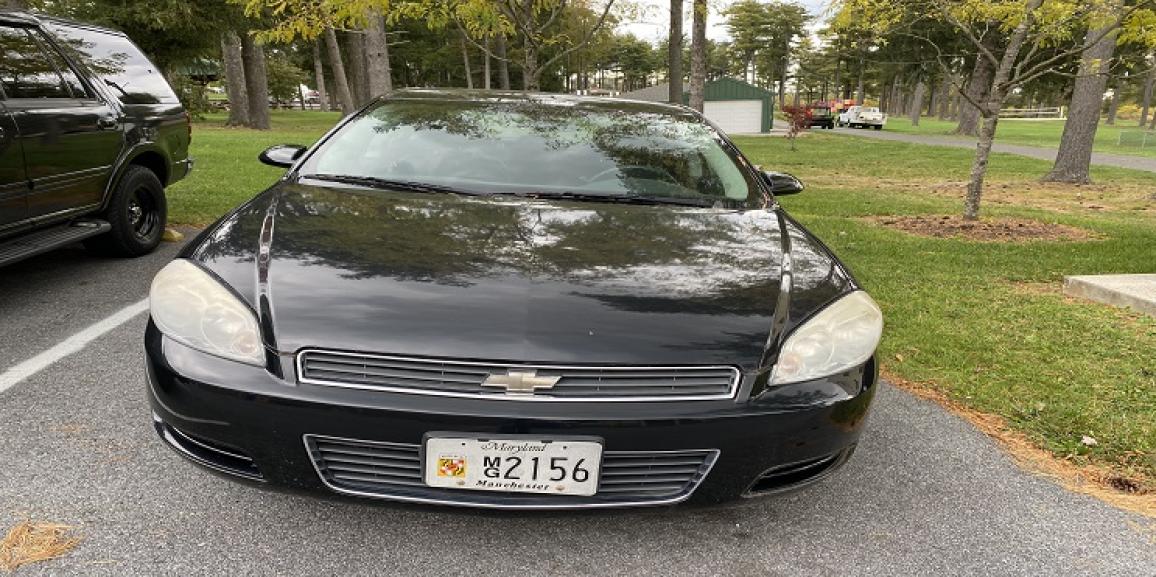 FOR SALE
BY BID
2009 Chevrolet Impala
V-6 3.9L Flex Fuel
84,486 Miles
Police Package
Air Conditioning
AM/FM Stereo
Any questions can be directed to Alex Perricone, Town Administrator at 410-239-3200.  The bid shall be marked "'09 Impala Bid" and can be mailed or dropped off at the:
Town of Manchester
3337 Victory Street
P.O. Box 830
Manchester, MD 21102
Bids shall be received by 10:00am on Monday, November 13, 2023, and be opened at 10:15am that same day.
The vehicle will be sold "as is" with a minimum bid of $4,500. The Town makes no express or implied warranties as to the condition of the vehicle.
The Town of Manchester Reserves the Right to Reject Any and All Bids.