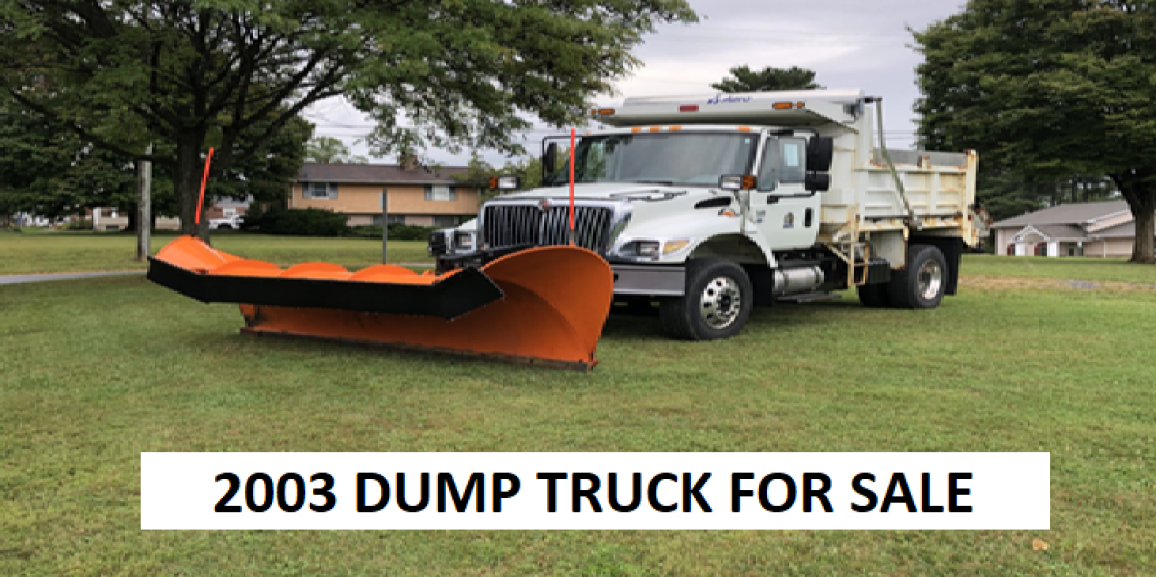 The Town of Manchester is accepting bids for the sale of a 2003 International Dump Truck-
28,398 Miles, Model 7400 4×2
DT-466 Diesel Engine, Allison Automatic Transmission
Cruise Control, Rear Wheel Lock Differential, Electric Bed Tarp
Dump Body Vibrator, Monroe- 11' Plow, Salt Box and Spreader
Any questions may be directed to Rodney C. Kuhns, at 410-239-1482.  Bids shall be sealed and marked "2003 International Dump Truck" and may be mailed or dropped off at Town of Manchester, 3337 Victory Street, P.O. Box 830. Manchester, MD 21102
Bids shall be received on or before 10:00am, Friday, November 4, 2022. Bid opening will occur at 10:15am that same day.
The vehicle will be sold "AS IS". The Town makes no express or implied warranties as to the condition of the vehicle.
The Town of Manchester Reserves the Right to Reject Any and All Bids.