Christmas Tree Park
With 82 acres of parks, Manchester has more park land than any other town in Carroll County. Christmas Tree Park, located off York Street in the northeastern part of town, is the largest developed park area.
Pavilion Rental
There is a small pavilion (#1) which is $65/day and 4 larger ones (#2 – #5) which cost $95/day. Small Pavilion has 4 tables and two charcoal grills. Large Pavilions have 10 tables and 2 charcoal grills. Rentals are from sun up to sun down. Park is closed at dusk. Pavilion Rentals are non refundable.
For more rental information, please call the office at 410-239-3200.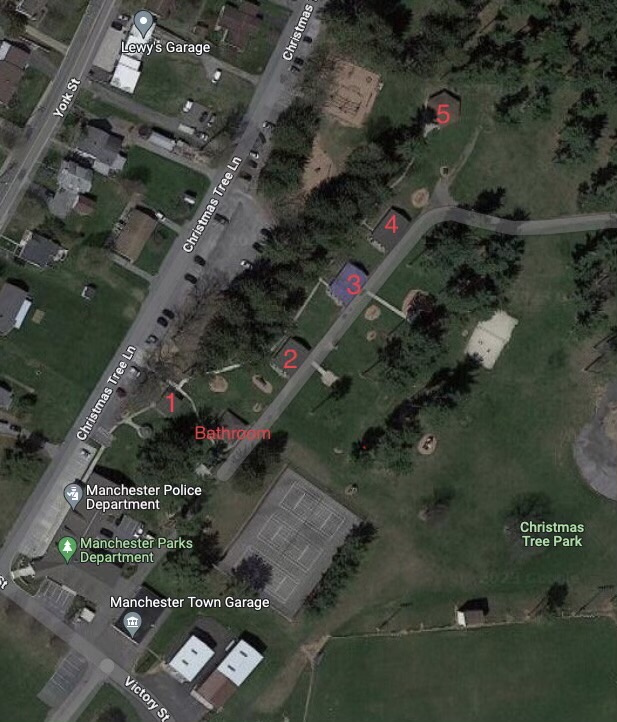 Pine Valley Park

Park Open Daily, Dawn to Dusk
Nature Center Open for Scheduled Programs and Events Only